20:11 02/12/2020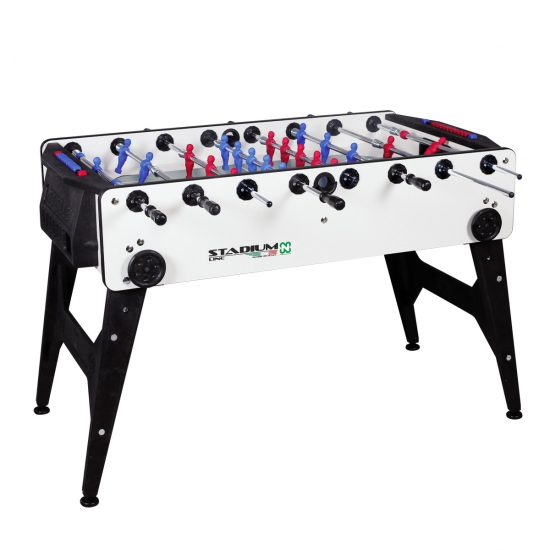 Playfield
114X70cm made of MDF 19cm covered with green melamine with silkscreened playingfield.
Soccer Table
Made of white MDF with black absorbent schock pvc border. Side panels 25mm.
Legs
In higly resistant thermoplastic with foldable closing system. Equipped by wheels placed on the 4 support pints to move it easily (see the picture). With anti-slip threated rubber feet ø53mm for a perfect leveling.
Rods
Made of chromed steel, ø.16mm with red/blue players made of strong plastic material fixed with a special moulding.
External Sizes
126 X 75 + rods X h.87cm
Weight: 53kg
Rods: ø16mm
Bearings: "Evo"