03:05 03/12/2020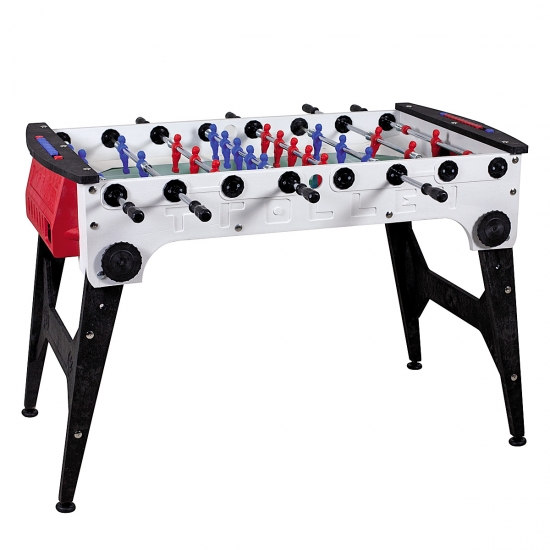 Playfield
114X70cm with tempered glass 5mm, silk-screened.
Soccer Table
Made of thermoplastic resins and fibres, fitted with steel bolts and nuts.
Side panels 19mm.
Legs
Strong folding legs, made of black thermoplastic resins and fibres, with anti slip adjustable rubber feet  ø60mm.
Rods
Steel double chromed anti-rust (available only for the version  with passing rods) ø16mm with red/blue players made of strong plastic material fixed with a special moulding. Telescopic rods, no double chromed. Supplied with handles "Evo Pulsar''.
Included
Cover Pro and 10 balls included 
Options
Turnable goal-keeper
External Sizes
Closed: 133,5 X 76,5 + rods X h.29cm
Open: 133,5 X 76,5 + rods X h.83cm
Weight: 64kg
Rods: ø16mm
Bearings: "Evo"