13:07 03/12/2021
Μηχάνημα καθαρισμού για 5 μπάλες - 220W
Achro Cues


Email: info@achro.gr
Δευ - Παρ 10:00 - 16:00
Τηλ: +30 2299990920

5.0 Star Skroutz Partner
Achro est.1986 Χιλιάδες Ικανοποιημένοι Πελάτες

Τιμή:
347.00€
Έκπτωση:
2.00%
Τελική τιμή:
340.06€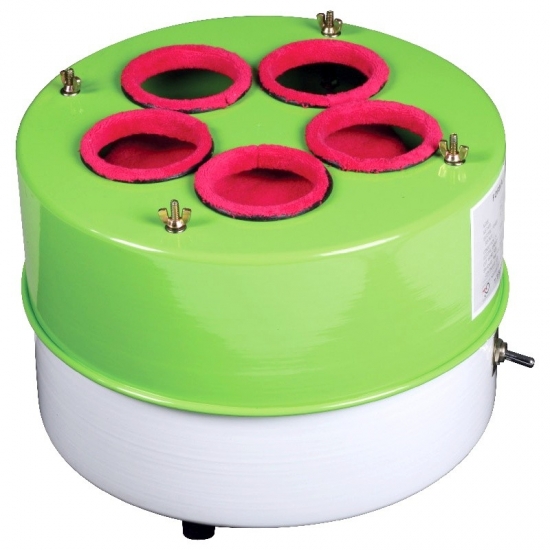 A powerful polishing machine for billiard balls which removes traces of chalk and dirt. Best results when used together with Aramith ball polish. Ball polishing is really easy:
1. put some polish on the rotating surface
2. put balls into their place
3. switch the machine on After about 3 minutes, balls are clean and shiny.
To obtain an even better result use Longoni Anti static spray. Apply a small portion on a towel and wipe the balls. It removes residuals of the ball polish and reduces the electrostatic charges of the balls.