21:45 28/10/2020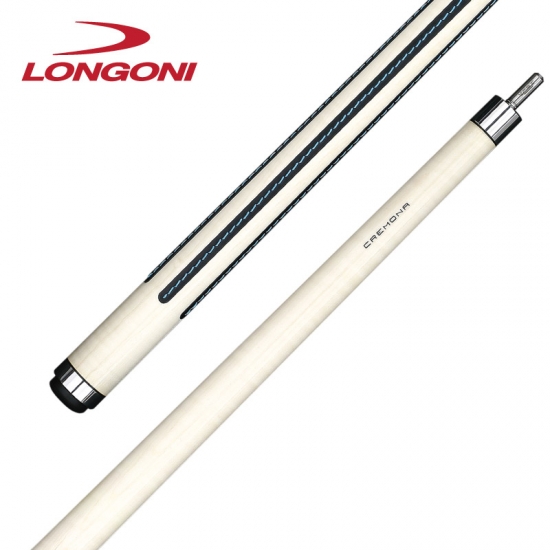 Cremona, with its "less is more" design, is the perfect cue for the lovers of technique. The Curly maple of this model is the same one used for the most prestigious violins in the world. It comes from Balkan peninsula: acoustic and playability are its key points. Together with stainless steel collars, the butt is enriched by Longoni original leather strips. For a more solid hit, the maple is strengthen inside with the hornbeam Longoni solid core. Vp2 titanium (grade 5) joint gives feeling, light weight and durability. 3Lobite extension system is installed on default.
LIMITED EDITION: Νο
WOODS: Curly maple, hornbeam (for the solid core)
REFERENCE ITEMS: 24849 with nr 1 S2 Shafts
COMPLEMENTARY: Longoni Black Cue Bag, Joint Protectors, 3Lobite Installed (No Extension)
CUE MIN WEIGHT: 18oz
SHAFTS: one
PRO PLAYER: No
SERIAL NR: No
PRODUCTION YEAR: -
CERTIFICATE: No
EMBEDDED TECHNOLOGY: Vp2 Inox, S2 Shaft, 3Lobite, Solidcore
MADE IN ITALY: 100% since 1945.
LONGONI SUSTAINABILITY: We support the game and an healthy environment
IMPORTANT NOTICE: The company reserves the right to apply modifications or changes to the product without any obligation of previous notice.