22:37 28/10/2020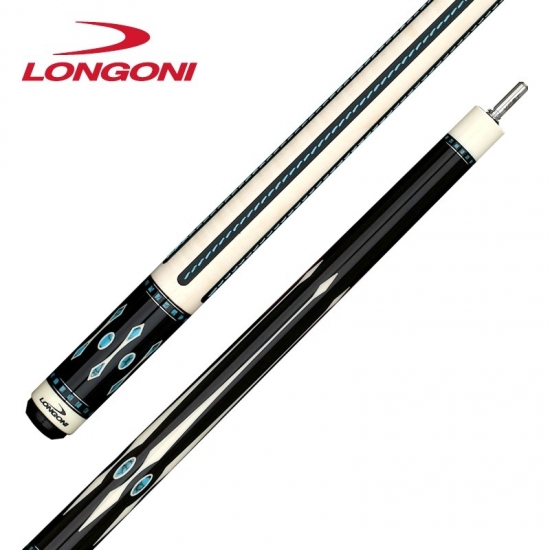 Like a snake, the Black Mamba comes in the dark. Ebony joins micarta and turquoise inlays. A unique maple core make this cue strong and powerful at the same time. Leather strip handgrip.
LIMITED EDITION: Νο
WOODS:
REFERENCE ITEMS: 24370 with nr 1 S2 Shafts
COMPLEMENTARY: Longoni Black Cue Bag, Joint Protectors, Certificate, 3Lobite Installed (No Extension)
CUE MIN WEIGHT: 19oz
SHAFTS: one
PRO PLAYER: No
SERIAL NR: No
PRODUCTION YEAR: -
CERTIFICATE: Yes
EMBEDDED TECHNOLOGY: Vp2 Titanium, S2 Shaft, 3Lobite, Xylocore
MADE IN ITALY: 100% since 1945.
LONGONI SUSTAINABILITY: We support the game and an healthy environment
IMPORTANT NOTICE: The company reserves the right to apply modifications or changes to the product without any obligation of previous notice.