01:51 13/05/2021
Shafts Cleaning Paper Abrado
Achro Cues


Email: info@achro.gr
Mon - Fri 10:00 - 16:00
Online Store

 

Price:
10.00€
Discount:
2.00%
Total price:
9.80€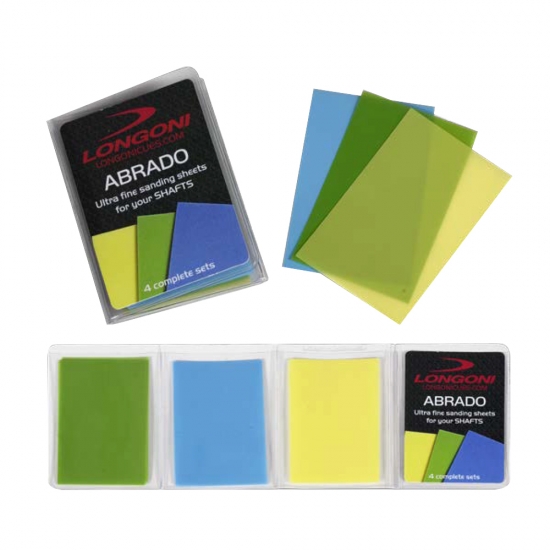 Shafts Cleaning Paper Abrado
Τhis set has been developed to smoothly sand dirty o your wooden shafts without damaging them.
The plastic material used to hold the abrasive allows you to re-wash sheets and re-use them several times (dry them before sliding them back onto the cover).
Usage: slightly sand your shaft starting with the green paper first, then yellow
and blue at last. Use Longoni cue wax for a pro final touch.