17:24 03/10/2022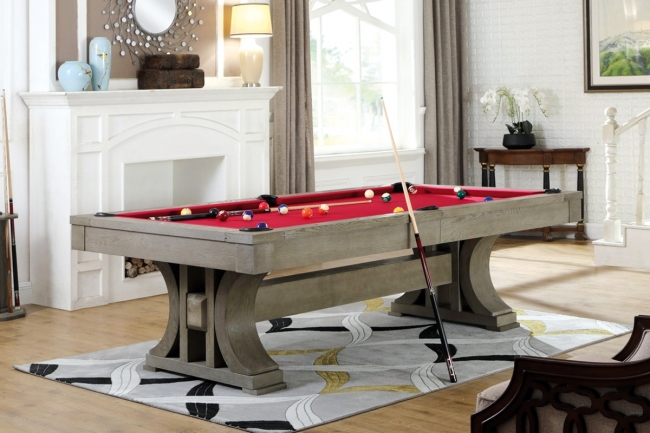 Billiard pool table entirely in oak suitable to become the center of maximum attraction in every room of your home.
The multi-step finishing process brings out the natural luster and beauty of the wood grain. The table legs add an aesthetic value thanks to the play of curves and with their resilience guarantee an exceptional stability.
The cushions, which mount the K66 professional rubbers specific for tournaments, are fixed at three different points to the slate, giving the ball the maximum response on the table.
The three-piece 25 mm slate combined with the massive wooden structure of the table, offers maximum stability and strength. The cloth is resistant to the scratches of the sticks, to the traces of the balls and to the day-to-day use.
The structure of the table is enriched with ebony inlays and pockets in genuine leather.
Available in the only version in 8ft.
Ext.size = 256 x 144cm
Int.size = 224 x 112cm
Weight = 438Kg
Slate = 3pcs / 25mm